Communication Skills
$10.00 = 1yr access & certificate
This online communication skills course provides the knowledge needed to communicate effectively.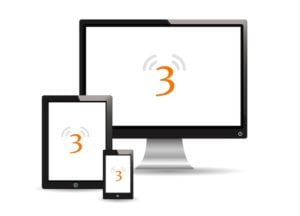 Description
In todays competitive business world, have effective communication skills is vital is core skill in nearly every successful career. 
Without doubt,  communication skills are the foundation upon which many companies and careers are built and a crucial component of lasting success.  Therefore taking time to understand how to develop your communication skills is a worthwhile investment.  
By providing an understanding of the fundamentals of communication, this course aims to provide learners with knowledge needed to achieve lasting improvements in communication.    
---
Communication Skills Course Learning Outcomes
| Why effective communication is important
| What are verbal, nonverbal, and paraverbal communication
| The importance of congruent verbal, nonverbal and paraverbal communication
| Sending clear concise messages
| Tips to hear and correctly understand messages someone sends you
---
Course Content
Section 1 | Sending Messages
Verbal Messages
Nonverbal Messages
Paraverbal Messages
The Importance of Consistency
Section 2 | Receiving Messages
Listening
Giving Full Physical Attention to the Speaker
Being Aware of Speakers Nonverbal Messages
Paying Attention to the Words and Feelings
Reflective Listening Skills
Additional Verbal Communication Tools
Section 3 | Barriers to Effective Communication
Verbal Barriers
Nonverbal Communication Barriers
---
Ideal For
Anyone who regularly deals with people in their day to day work and would like to improve relationships through better communication skills.
---
Certification
| Achieve 80% or more in the short final assessment
| Certificate will be automatically emailed
| Option to retake if required
---
Benefits of echo

3

education Communication Skills course
| Accelerated Learning – 30 minutes
| Summative knowledge checks
| Engaging content
| Instant digital certificate on successful completion of final assessment
| 12 months unlimited access to content
| Complementary training record back-up from echo3education
---
Info@echo-3.co.uk | +44 131 661 8253