First Aid for Work
$20.00 = 1yr access & certificate
If an emergency occurs at work this First Aid eLearning course is designed to give staff the confidence to make the right choices.
Approx. | 45 minutes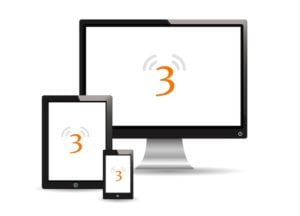 Description
First Aid at Work training course | First Aid refers to the medical treatment administered immediately after an incident occurs.  
In the US employers are required to provide medical and first aid personnel and supplies commensurate with the hazards of the workplace
This course aims to provide staff in low risk workplaces like cafes and offices with the knowledge and confidence needed to attend appropriately to a common variety of emergencies.  
---
First Aid at Work Course Objective
Provide the knowledge & confidence to appropriately attend to a wide variety of workplace illness and injuries.  Particularly in the vital period before emergency services arrive.
---
Learning Outcomes
On completion of this course you will know…
| When are emergency services are required
| Provide effective care prior to emergency services arriving
| How to put casualties in the recovery position
| Respond appropriately to emergencies such as choking, wounds, bleeding and shock
| Respond to burns, scolds, poisons, fractures, sprains and electrical injuries
| How to care for unconscious patients
---
---
Course Content
Section 1 | First Aid at Work
Provision of First Aid in the workplace
Personal safety
Safety of the patient
Primary survey
Secondary survey
Respiratory emergencies 
Cardiac emergencies
External bleeding
Section 2 | Reacting to Medical Emergencies
Fractures
Sprains and strains
Burns
Scalds
Poisons and electrical injuries
Diabetes and epilepsy
Unconsciousness
How to react to medical emergencies
---
Certificate
On successful completion of this First Aid at Work course, candidates recieve a self-print completion certificate.  
| Requires a score of 80% or more in final assessment
| Certificate emailed immediately
| Unlimited retakes of assessment
| CPD-accredited – 5 credits
---
Ideal For
General first aid training for all employees has clear benefits and could prove life-saving.  This course is appropriate for candidates learning new first aid skills or refreshing their existing first aid skills.  No previous qualifications are needed.
This First Aid at Work training course is also ideal for the designated first aider in low risk workplaces such as an office or cafe. 
---
Further Information
---
Info@echo-3.co.uk | +44 131 661 8253